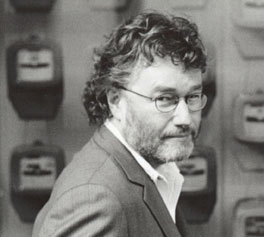 I've just learned that Iain Banks is dead.
Dead because the cells in his body went haywire and we couldn't fix it. We can spend trillions of dollars killing one another in the name of all sorts of causes but we can't fix those little building blocks of life that we're all constructed from. I knew he was sick, I knew it was an inevitability but the insidious nature of cancer means the hope that there is still time. The slap in the face, the shock and tears, those came from reading Neil Gaiman's tribute.
Those who knew him described him as funny, exuberant, full of life, fiercy intelligent. I hadn't met him in person; I was never that fortunate. I did however travel the galaxy of the far flung future on immense sentient starships with outrageous names and intellects and met all sorts of wonderful characters doing all sorts of unbelievable things.
Iain M. Banks opened my mind in ways few authors ever have – his books are remarkable and he will not write another. An important part of the human collective has passed away; a man whose work will continue to inspire and have us reaching for a future I desperately want to live in.
I am surprised by how hard I'm taking this. How disappointed I am in our species which channels orders of magnitude more into death than life. In cancer as an inevitable end for so many great people. Into the fact there will never be another quirky GSV to ferry me away across the galaxy.
So long Iain, in the world I choose to live in the only, and inevitable, outcome was that you were whisked away by the Quietly Confident before the end. Happy travels.